The Congress is a biannual scientific forum to promote international collaboration between the research staff of the Campus Auga, attract the participation of representatives of key organizations in water issues –in accordance with the thematic blocks of the Congress defined in each edition–, maximize the benefits of collaborations and projecting the global visibility of the Campus.
So far, three editions have been held and the fourth congress is scheduled for October 2022. You can go to the event website by clicking on the image, or from the button below.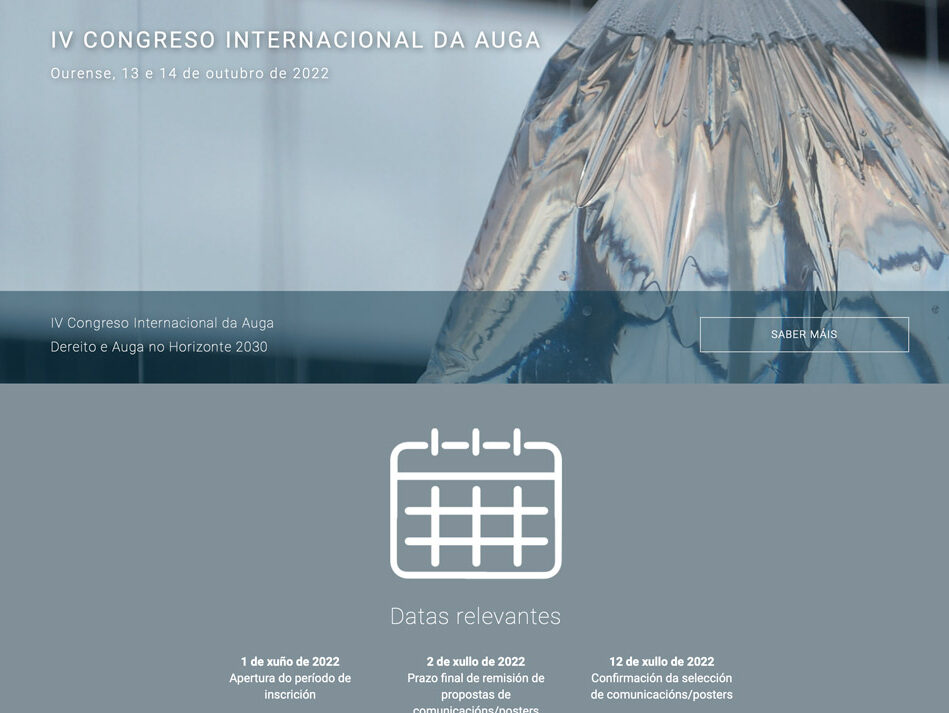 Conferences held so far
---
III International Water Congress
WATER, SOCIETY AND TERRITORY | October 2018
Multidisciplinary edition in which specific aspects of the historical, artistic and geographical reality of water and human beings in different territories and societies were analyzed.
Congress publications in Editorial Dykinson:
WATER PERSPECTIVES
---
II International Water Congress
FLOODS AND DROUGHTS | October 2016
In this edition the latest advances in the analysis, prevention and mitigation of floods and droughts were studied.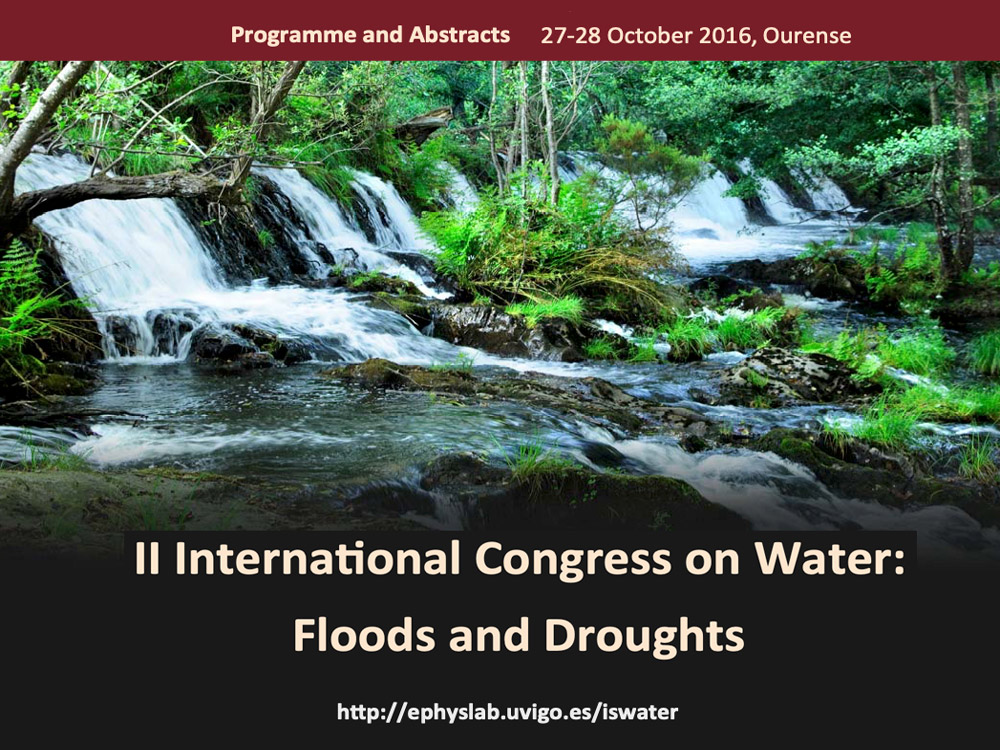 ---
I International Water Congress
TERMALISM AND QUALITY OF LIFE | September 2015
It was dedicated to thermal and mineral-medicinal water, both in terms of its quality and economic and legal management, as well as therapeutic applications, tourist uses, etc.